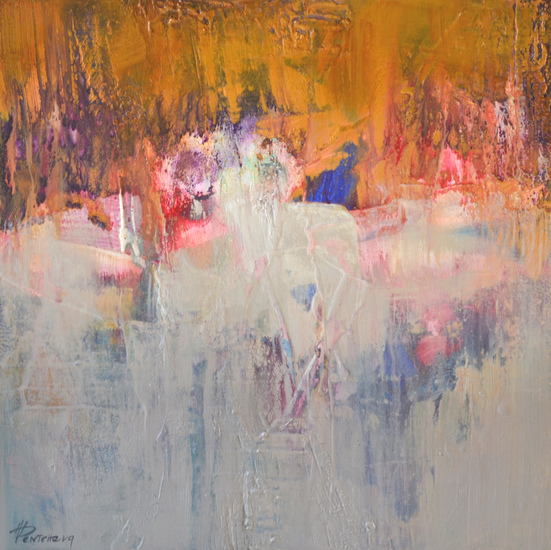 40 x 40 x 10 cm, © 2018, price on request
Two-dimensional | Painting | Acrylic | on panel
Water has moving power. It is the physical state of a moving water creating beautiful shapes and transparent layers that amaze me. Here are some warm earthy colours of softened clay. Down to earth, can you smell the wet clay?