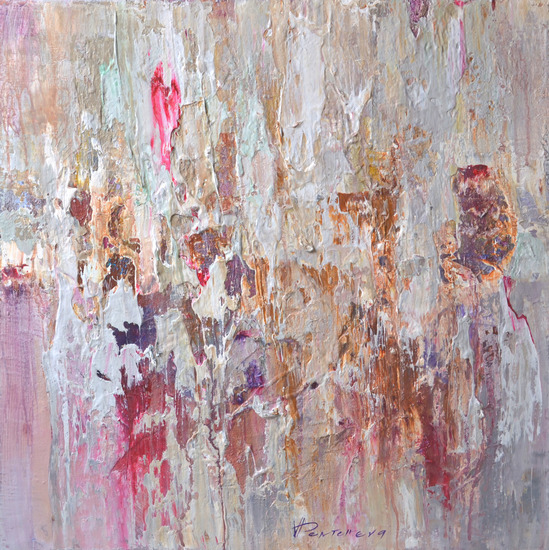 70 x 70 x 5 cm, © 2018, price on request
Two-dimensional | Painting | Acrylic | on canvas
On display at 15 th Exhibition GoudsWerk
A work with a heavily textured finish. The predominant colours are soft and light, cold whites and purple and warm magenta and brown , all coming together to give a feeling of winter with hints of the end of autumn. This work is inspired by nature and the changing of the seasons.