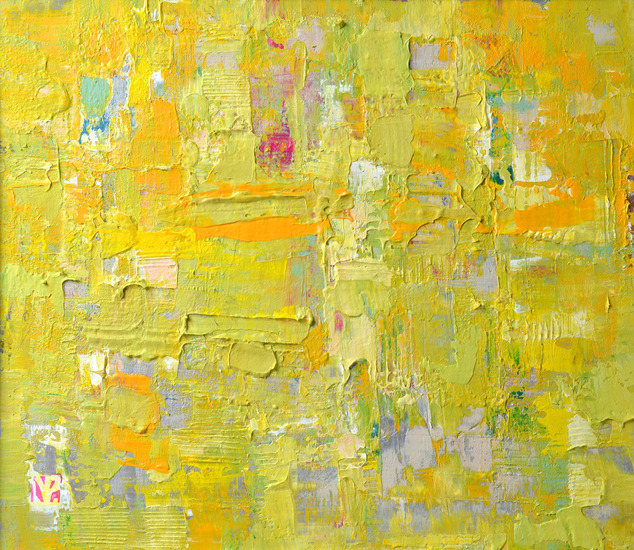 55 x 64 cm, © 2018, price on request
Two-dimensional | Painting | Acrylic | on canvas
On display at 15 th Exhibition GoudsWerk
It was painted on a sunny warm day of the summer 2018. The idea of this colour combination came very spontaneously after several days of heat and bright sun.
This work belongs to a group of paintings New Materials. A group of artworks inspired by nature: the natural state of changing phenomena and the deconstruction thereof.
The painting has complimentary hand painted framing.