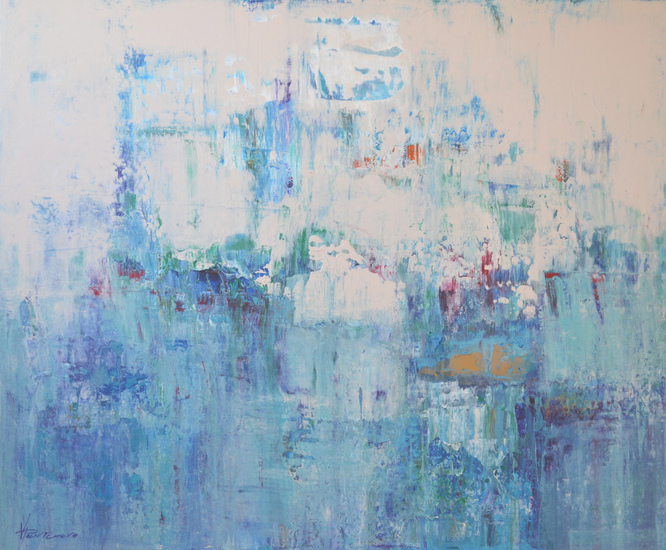 95 x 115 x 4 cm, © 2019, price on request
Two-dimensional | Painting | Acrylic | on canvas
The painting is a expressive and emotional inspiration summarizing the many memories after one of the artist's visit to the Scandinavia. The time of the long days and short dusks and mornings again. Fascinating scenes.