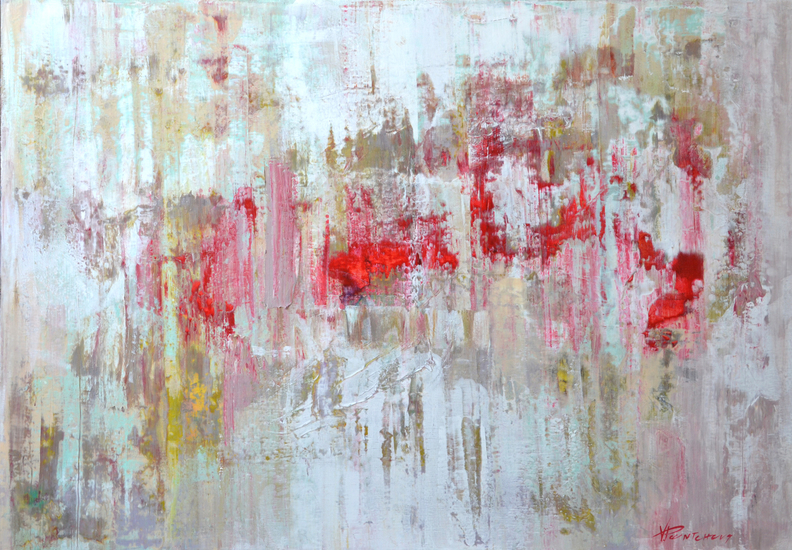 70 x 100 x 4 cm, © 2019, price on request
Two-dimensional | Painting | Acrylic | on canvas
Rainy days and roses is a expressive and sensual inspiration involving not only visual influence but also senses of smells. Roses covered with drops of waters. Mix of fragrances in the air, freshness of rain and roses.