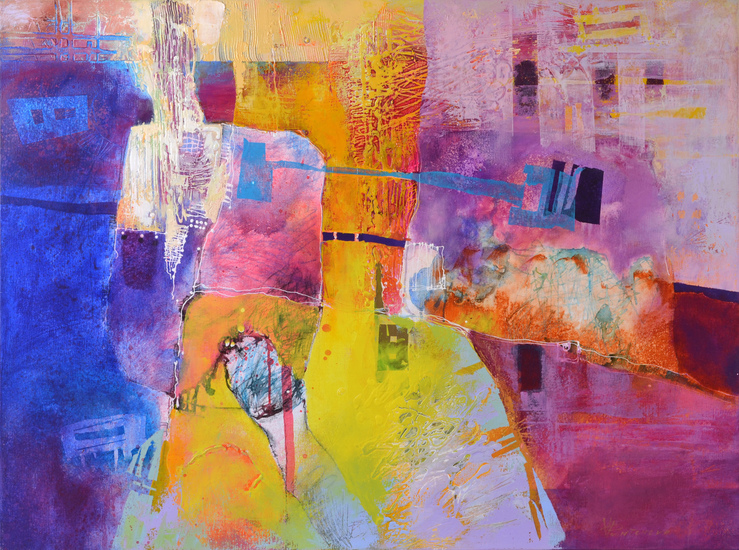 90 x 120 x 5 cm, © 2016, sold
Two-dimensional | Painting | Acrylic | on canvas
The painting is an inspiration from a visit to the old city of Petra in Jordan which dated back to around 300 B.C. . It was the capital of the Nabatean Kingdom. The city consists of pink sandstone cliffs with tombs and temples carved into them.