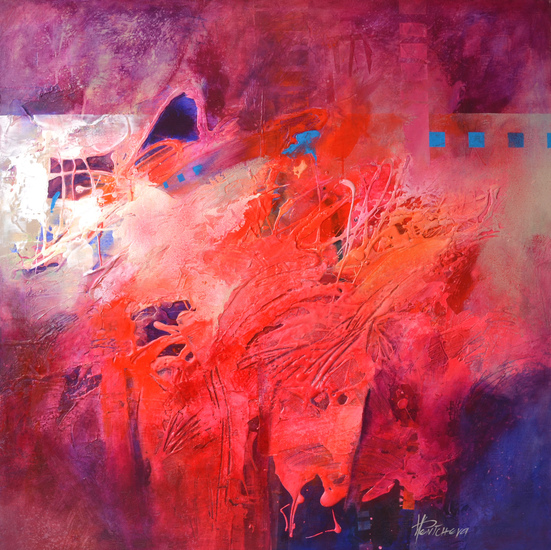 90 x 90 x 5 cm, © 2016, price on request
Two-dimensional | Painting | Acrylic | on canvas
This painting is Inspired by one of the many travels I did to Venice. This place is magical and so colourful, always inspiring and lovely to go back there again. The painting is build with a diversity of textures, water flowing and washing effects.