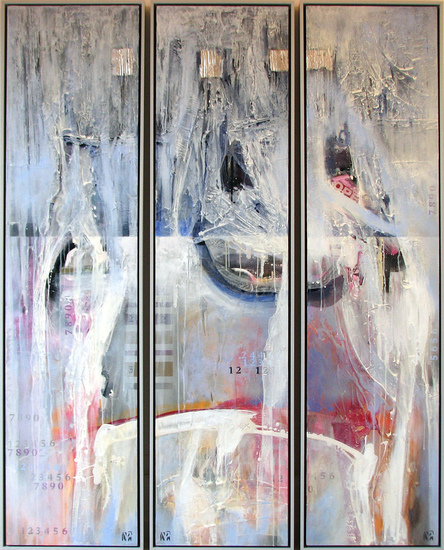 167 x 132 x 7 cm, © 2016, price on request
Two-dimensional | Painting | Acrylic | on panel
Triptych. Three vertical panels individually framed. The composition appear best when space between panels is about 10cm. Silver leaf and textures in grey white and soft transparent water flows , delicate layering and soft colours giving you the impression of flowing water. The framings are painted in neutral grey to match the painting. The numbering from the composition continuing onto the framing in places.