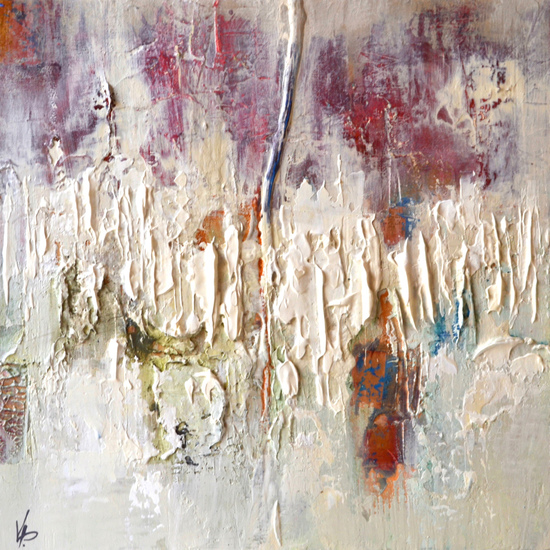 40 x 40 x 10 cm, © 2017, price on request
Two-dimensional | Painting | Acrylic | on canvas
On display at 15 th Exhibition GoudsWerk
Ice is a white coolness and balanced uneven surface with the transparency of ice layered over gold. Water is finally at peace. A frozen and gracious moment.