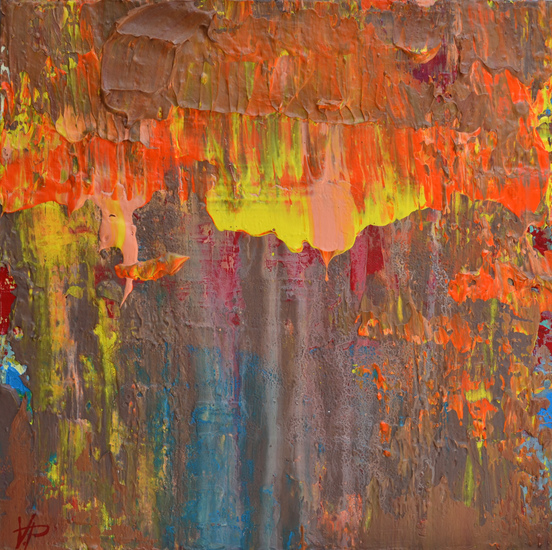 40 x 40 x 10 cm, © 2018, price on request
Two-dimensional | Painting | Acrylic | on panel
Sometime words are too much to describe certain senses or feelings. Some splashes of paint can do this better if I got this right to convince the viewer of sensing what I did at this moment. It is more of a open heated space giving you the opportunities to have your own thoughts and enhance your own senses too.